Support LHMSA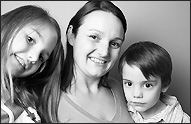 Lutheran Hospital Ministries - Southern Alberta (LHMSA) depends on the generosity of supporters to maintain and expand its Volunteer Visitor Program. This includes training and refresher courses for all visitors, providing relevant materials for patients, information publications and the newsletter.
Bequests
If you would like to discuss supporting LHMSA with bequests or in other ways please contact Margrit Owen at (403) 264-4045.
Donation Form
Donors of amounts $20.00 and above will receive tax receipts.
Charitable Registration # BN 10764 9931 RR0001.